Insight Center
Yöneticiler İçin Artırılmış Gerçeklik Rehberi
Şu anda kullanabileceğimiz dijital verinin vaat ettiği değer ile bu verilerin kullanım alanı bulduğu fiziksel dünya arasında ciddi bir bağlantı kopukluğu var. Gerçekliğimiz üç boyutlu olsa da kararlarımızı ve aksiyonlarımızı besleyen zengin veri, iki boyutlu ekranlara ve kâğıtlara sıkışmış durumda. Gerçek ve dijital dünyalar arasındaki bu uçurum, dünya üzerindeki milyarlarca akıllı, bağlantılı ürünler (ABÜ) tarafından üretilen devasa bilgi ve içgörüleri kullanma yeteneğimizi sınırlıyor.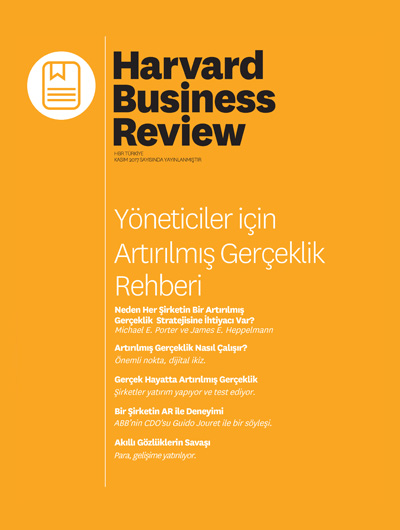 İçeriğe Erişmek için Formu Doldurun
Contact Us – Industrie 4.0
Industrie 4.0 is transforming manufacturing and enabling businesses to improve operational efficiency and reduce costs.
Interested in speaking with an Industrie 4.0 expert about optimizing your production operations? Manufacturing solutions from PTC can help you achieve real-time, unified visibility into factory operations, to reduce downtime and improve quality, productivity, and flexibility.
To learn more about the ways that PTC can help your organization, complete the form and a PTC expert will contact you shortly.
Sınırsız Erişime Sahip Olmanın Tam Zamanı
HBR Türkiye içeriğine bir yıl boyunca tüm platformlardan erişin!
HEMEN ABONE OL
Tüm Arşive Gözatın